Superb A Level results for St Mary's Calne girls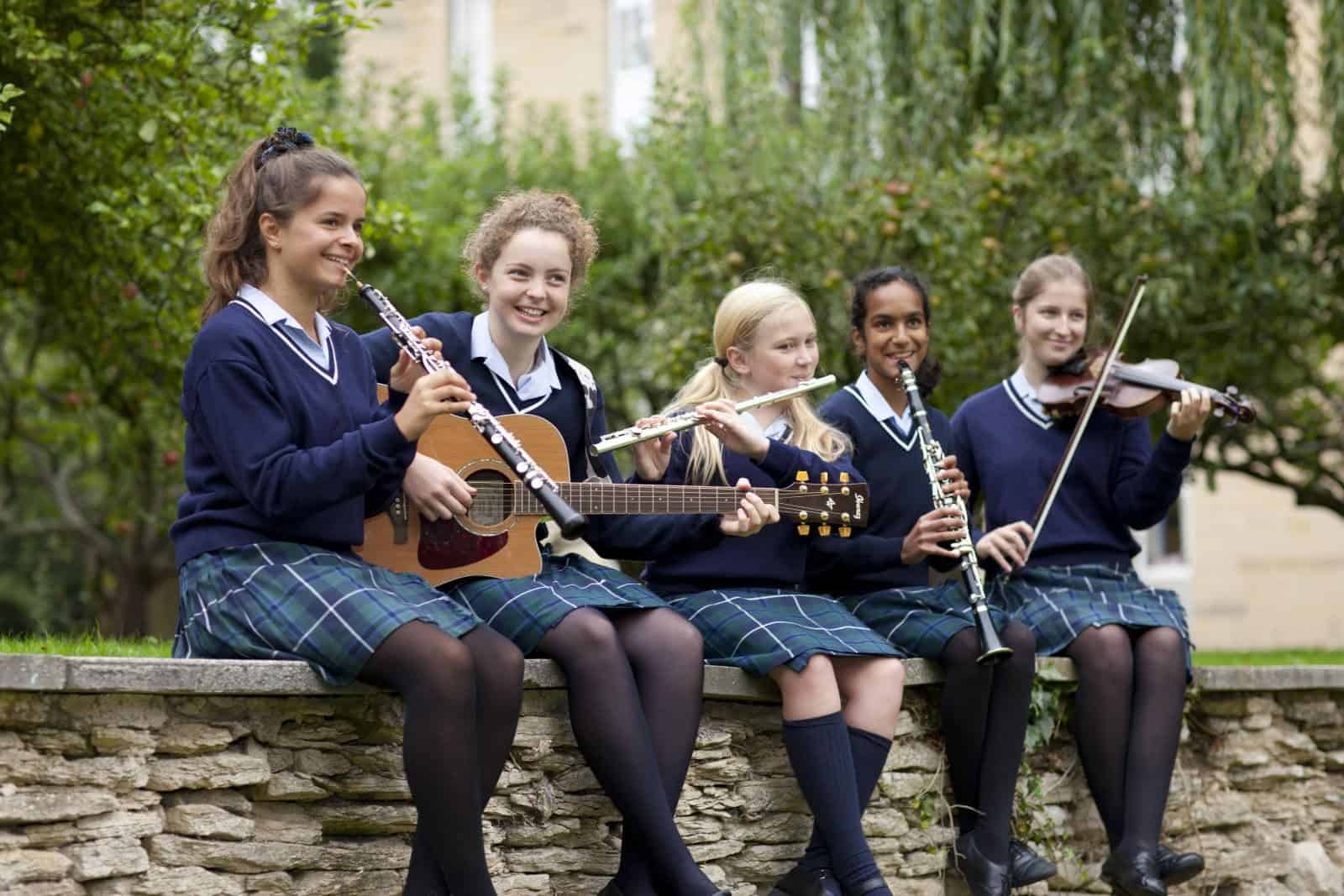 The girls are celebrating following their excellent A Level results, with 16 girls achieving straight A*s and As and well over half the entries graded A*-A.
The impressive results included 100% A* grades in Spanish; 100% A*-A grades in Art and Further Maths (the latter for the fifth consecutive year) and 84% A*-A grades in Maths. Mathematics has proved to be a popular subject this year with our girls; amongst the high achievers were Gefei Yin, who will be reading Maths at Imperial College after achieving 3A*s and an A – including a phenomenal full marks in 9 out of the 12 Maths units – and Betty Mak, who has gained direct entry into the second year at St Andrew's to read Maths, having gained 2A*s and 2As.
Seven girls – all of those who held offers for Oxbridge – were successful in gaining their places, including Foundation Scholar* Imogen Dobie, from Marlborough. Imogen achieved A*s in English, History and Spanish, with a very rare full marks across all subjects! Imogen will be reading History at Jesus College, Oxford. Congratulations to Isabella Grive, who secured her place to read French and Spanish at The Queen's College, Oxford with a remarkable 4 A*s; she was also awarded a Choral Scholarship. Amelia Saer also secured her place at Queens' College, Cambridge to read Classics, after being awarded 3 A*s. Charlotte Baker, Mia Millman, Rosie Tabor and Ziwen Xu all received 2A*s and 1A to secure their places at Oxford University, reading History, PPE and Chemistry.
Foundation Scholar Millie Marriott Webb, also from Marlborough, performed exceptionally well, achieving 3 A*s in Chemistry (with full marks in 2 of the A2 papers), Maths and Physics (with full marks in both A2 written Physics papers) to secure her place at Leeds University to read Mechanical Engineering.
Meanwhile, fellow St Mary's Calne students have won places at other prestigious universities including Bristol, Cardiff, Durham, Edinburgh, Exeter, Imperial College, Manchester, Warwick and UCL to read subjects including Anthropology, Biotechnology with Management, Classics, History, History of Art, Law, Medical and Biological Sciences, Modern Languages, Physics and Psychology.
As the above demonstrates, the girls are going on to study a broad range of subjects at many leading universities. Some girls have chosen to study creative subjects, with three girls gaining places on Art Foundation courses with top grades, prior to pursuing Art at degree level. St Mary's Calne boasts some exceptionally talented artists and many of these will be displaying their artwork at a special Art Exhibition at 20th Century Theatre, Westbourne Grove, London from Tuesday 3rd – Thursday 5th November. (Please contact the school for further details).
Headmistress, Dr Felicia Kirk, commented "I am very proud of all the girls and of these excellent individual results which reflect the girls' hard work and the dedication of all of the teachers. St Mary's Calne focuses on, nurtures and supports each individual girl as they find their own talents and what truly motivates and inspires them, allowing them to thrive and excel in every aspect of their education. St Mary's provides the girls with a solid foundation on which to build, and I wish all of the girls well as they leave us for the next stage in their lives."