The Complete Guide To UKiset (Updated 2023)
Thinking of joining a boarding school in the UK? In this guide, you will familiarize yourself with the adaptive online entry test UKiset and learn more about the types of questions in this test.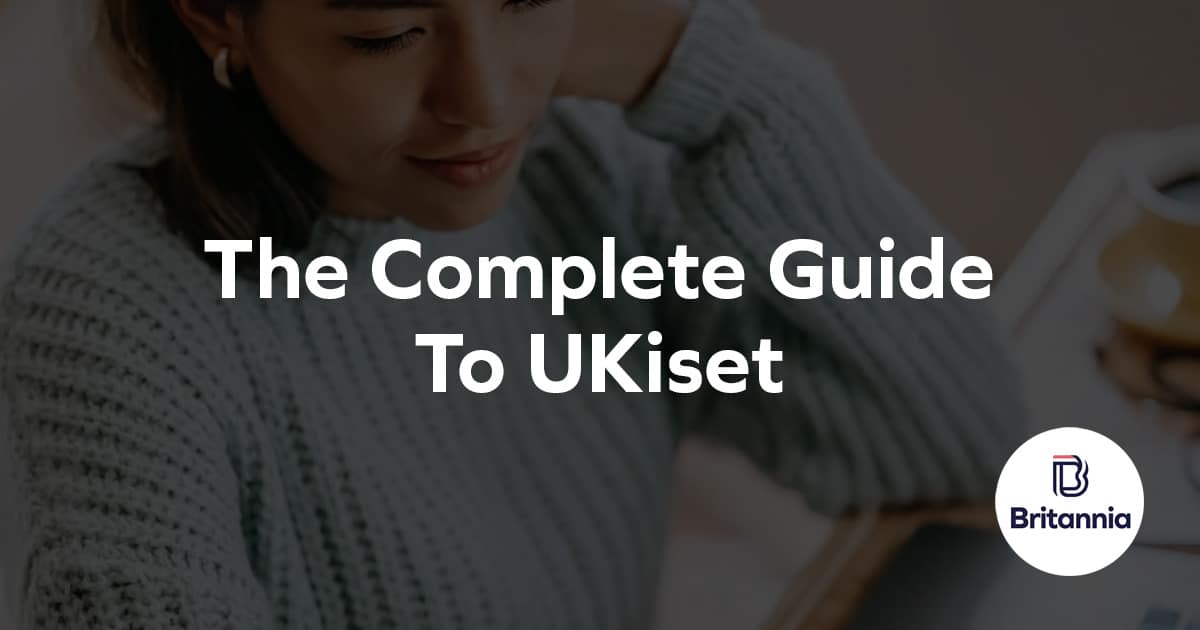 UKiset is an adaptive online entry test taken in English designed to support admission into the UK independent education system. It can be taken in the student's own country at an authorised testing centre, in the UK at a test centre in London or at selected schools. It provides schools with valuable information on a student's potential within their school.
It is an intelligent means to test a student's developed ability and aptitude for learning and is a standardised assessment that helps identify the candidate's strengths, weaknesses and learning preferences.
UKiset Fees - How Much Is the UKiset Test?
UKiset costs £295 which includes registration, arrangement of a test date, invigilation fees, results sent to the candidate, and the full UKiset Profile sent to up to five schools (more school choices can be added at £50 per school).
UKiset Test Question Structure
The UKiset takes approximately 2.5 hours to complete. For year 12 entries (16+), this may be longer due to the level of their test. Ukiset measures five principal areas:
Non-Verbal Reasoning – a form of problem solving based around diagrams rather than words.

Spatial Ability – tests the ability to mentally rotate and manipulate shapes in two and three dimensions.

Verbal Reasoning – problem solving with words.

Quantitative – The application of mathematical concepts and skills to solve real-world problems.

English – grammar, vocabulary, reading comprehension, listening and creative writing.
Currently, there are over 200+ UK Boarding Schools that use UKiset as the standardised assessment to recruit overseas students. Here you can find a comprehensive list of schools.
What Is The UKiset Time and Format Like?
The UKiset test has three parts and takes between 2 hours to 2.5 hours to complete.
Format
The first section of the UKiset test is a computerised reasoning test. You're given 45 minutes for this section. The reasoning section is a series of adaptive multiple-choice questions which goes up in difficulty the more questions the candidate answers correctly. This section has three parts – verbal reasoning, non-verbal reasoning, and mathematical reasoning. Each section is given a score and an average score is calculated based on the section scores.
The second section of the test is reading and listening – this is the Cambridge English Test, which is designed to assess a candidate's language skills. Candidates are given up to 40 minutes for this section. The Cambridge English Test consists of three parts – reading, listening, and use of English. Scores for this section are graded from A1 to C2 and are aligned with IELTS scores.
The final section of the test is essay writing. Candidates are required to hand-write a short essay within 30 minutes for this section. There will only be one essay question given for the test, which means that there are no options for candidates to choose from. The purpose of this section is to test the candidate's proficiency in English and their expressive writing skills. The questions are typically open-ended so candidates are expected to express their opinions or arguments and discuss with evidence. Answers should be presented in a concise, clear manner.
The recommended word count for the essay writing section are as follows:
Year 7 – Around 150 words
Year 8– Around 180 words
Year 9 – Around 200 words
Year 10 – Around 250 words
Year 11– Around 300 words
Year 12 – Around 350 words
 UKiset Sample Questions – Reasoning Test
Verbal Reasoning
1. Which word below is the most opposite in meaning to the word 'naughty'?
Friendly
Courteous
Angry
Well-behaved
2. Rearrange the words below to form the longest sentence you can and identify the superfluous word.
days will during New 24 be Year's in Day it
It will be New Year's Day in 24 days.
Non-Verbal Reasoning
3. How many triangles are shown here?
The answer is 13 – aside from the nine smaller triangles, three larger triangles can be formed inside the triangle and the final triangle is the entire image.
4. Which pattern best completes the grid? The answer is C.
Mathematical Reasoning
5. Three shops are selling chocolate. Shop A is selling it for £5.99 a pack. Shop B is selling it at £7.99 a pack, but they have an offer of one pack free for every two packs purchased. Shop C is selling chocolate at £8.49 a pack or £29 for 5 packs.
Which shop will be the cheapest if I need to buy 6 packs of chocolate?
The answer is Shop B at £31.96 for six packs of chocolate.
Example UKiset Essay Writing Questions
"My favourite day" – write about your favourite day.
Describe your ideal holiday.
Describe your favourite hobby and explain why it is your favourite hobby.
Do you think televisions were a good invention?
Sample UKiset Essay Answer (Year 10)
"My favourite day" – write about your favourite day.
There are many days in our lives that bring immense joy and pleasure, but only a few are most memorable and remain in our minds forever. My favourite day is my 13th birthday, which I celebrated last year with my family and close friends.
The day started off with brunch – my friends came over in the morning and my dad insisted on making his famous barbeque chicken wings. We stuffed ourselves full and I got ready to go out. We'd planned for weeks to spend the day at the arcade to destress after our gruelling mid-term examinations!
I remember the weather that day to be exquisite – there was a cool breeze blowing and it was overcast. After we'd had our fun at the arcade, I suggested that we take a long walk at the park. My family had joined us then and brought along food in a rattan picnic basket. We had a lovely time in the park enjoying the food, surroundings, and each other's company.
By sunset, it was time to go home. I stepped in through the door first and I was greeted by a faceful of balloons and shouts of "Surprise!" I was overjoyed and touched that my family had gone through the effort to make this day extra special for me. Sitting on the dining table is a lovely birthday cake and all my favourite food!
When it came time to make a wish, I only had a simple request; I wished for more birthdays like this. There was much fun, merry-making, laughter and jokes for my special day. I thanked my parents for celebrating my birthday in such a grand style. I shall ever remember this day.
(282 words)
What Is The Average UKiset Score?
While different schools will have different score requirements, the average score is around 100 and the average score for candidates attending independent schools is around 110.
UKiset Registration Process
You can register for UKiset online or speak to us (we'll help you handle all the nitty-gritty details).
Where Can I Find UKiset Test Centers?
Britannia StudyLink Malaysia is a certified, official UKiset test center. You can book an appointment with us if you wish to sit for the UKiset Test.
According to UKiset.com, the best practice for UKiset is in working on a candidate's English skills. The student should prepare on improving vocabulary, grammar, receptive (reading and listening) and expressive (speaking and writing) tasks, as well as practice verbal and non-verbal reasoning. You can Google terms like "verbal or non-verbal reasoning" to get explanations and ideas of the type of questions that might be asked.
Instant reports are generated after the test has been taken that are available the next working day and emailed to the provided contact.
Want to take the UKiset test? Speak to us to get started!