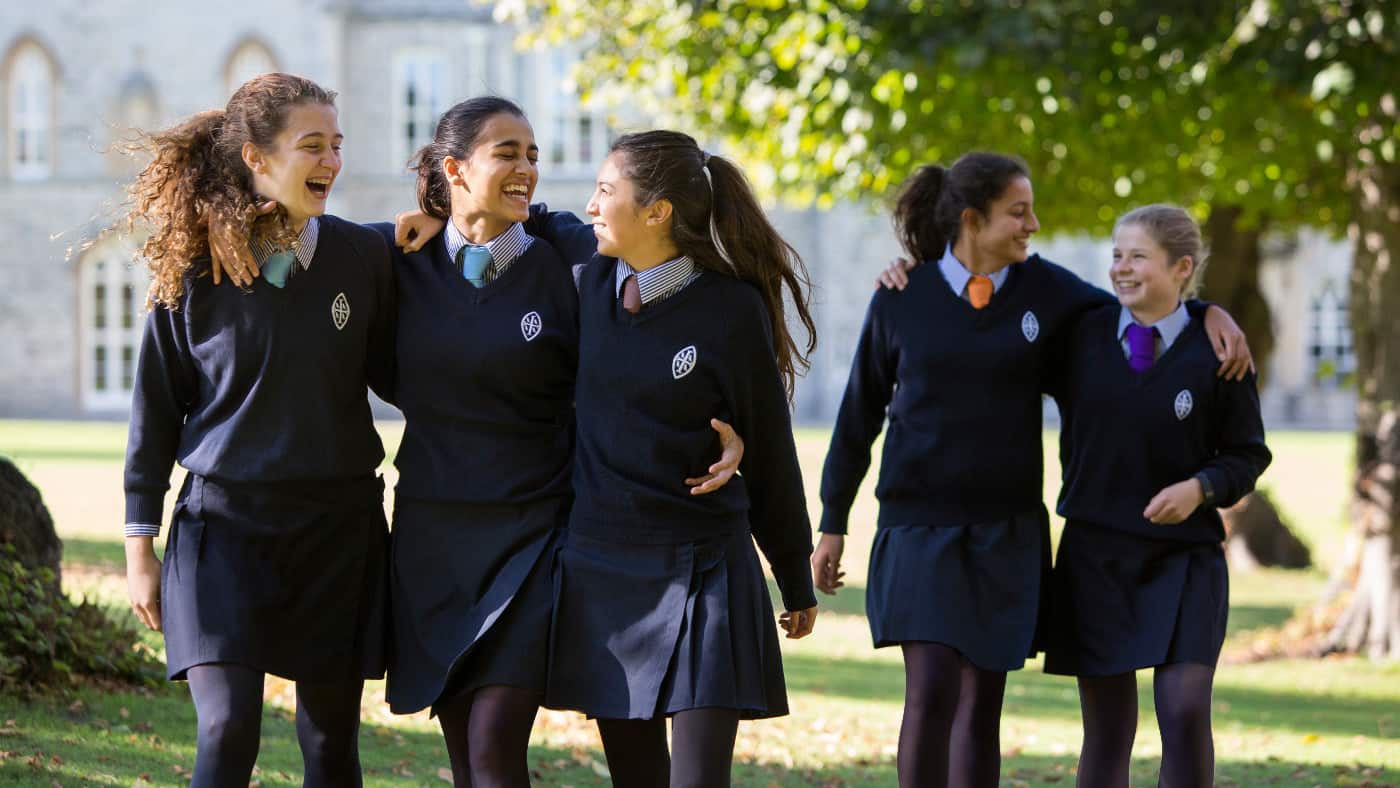 All-girls' boarding schools in the UK are world renown for their facilities and educational achievements. An all-girls' boarding school offers a selection of curriculum to help them advance on their education by focusing on subjects and activities that girls enjoy. An all-girls boarding school offers a safe and comfortable environment for students to focus on their academics and personal development without unnecessary distractions. An all girls' school offers a plethora of activities such as development of science and arts to help your girl achieve their aspirations.
What are the benefits of an all-girls boarding school in the UK?
An all-girls boarding school has the benefits of letting girls grow in a comfortable, cohesive and healthy environment. With an all-girls school, your daughters will be able to study in a place free of feeling uncomfortable to ensure that they will be able to focus on their personal growth and achievement. Students will also be able to become more independent in a boarding school environment earlier in their education to prepare them for the real world.
All Girls Studying Environment
An all-girls boarding school provides a great learning environment where girls are able to enhance their skills in all facets of learning. Many all-girls boarding schools consistently place at the top of the league tables and is evidence that these all-girls boarding schools aid in students achieving their full potential. A wide curriculum offered at these boarding schools, ranging from subjects like Languages, Math and Sciences, to Arts and History. The wide array of subjects will enable your child to reach their best potential within a safe and secure environment without social pressures and distractions.
Accommodation
A girls' boarding school provides a comfortable environment for girls to board in single, double or en-suite accommodation. The high-quality environment will provide a safe and secure environment for girls to focus on their studies as well and enjoy their education. Each accommodation is usually divided into Houses, with each House fitted with a common room for a shared environment for studies and projects. There will also be a dining hall for students to share their meals, in which the will also have an opportunity to socialise with other students.
 Cocurricular Activities
The cocurricular activities at an all-girls boarding school is also catered towards female students who wish to take part in a plethora of different activities. At an all-girls' school, they will be able to enjoy activities such as the drama and music lessons, as well as extra-curricular activities involving sports such as netball and lacrosse. They will also be able to focus on activities such as the Combined Cadet Force as well as additional science and technology clubs.
Socialising Aspect
One of the benefits of an all-girls' school also include a learning environment that enables girls to socialise freely with their peers and learn from each other. These safe spaces also will teach them how to deal with other members of the same sex within the school. The distraction free environment ensures that students to focus on their academics while developing interpersonal skills with the guidance of teachers and counsellors. However, all-girls' schools also do conduct inter school activities with other all-boys' schools for events and tournaments, which also gives them an opportunity to socialise with the opposite sex, but in a selected environment.
An all-girls school is one of the best places for your daughters to learn about independence and responsibility which they will be able to carry on into their later life, be in university application, or the adult working environment. This way they are able to develop a good sense of self and not face self-esteem issues in the future. Under the right care and guidance, students will be able to choose what works best for them and is best for parents to consult and find out what will be best for their child.