Top Girls Boarding Schools In The UK 2018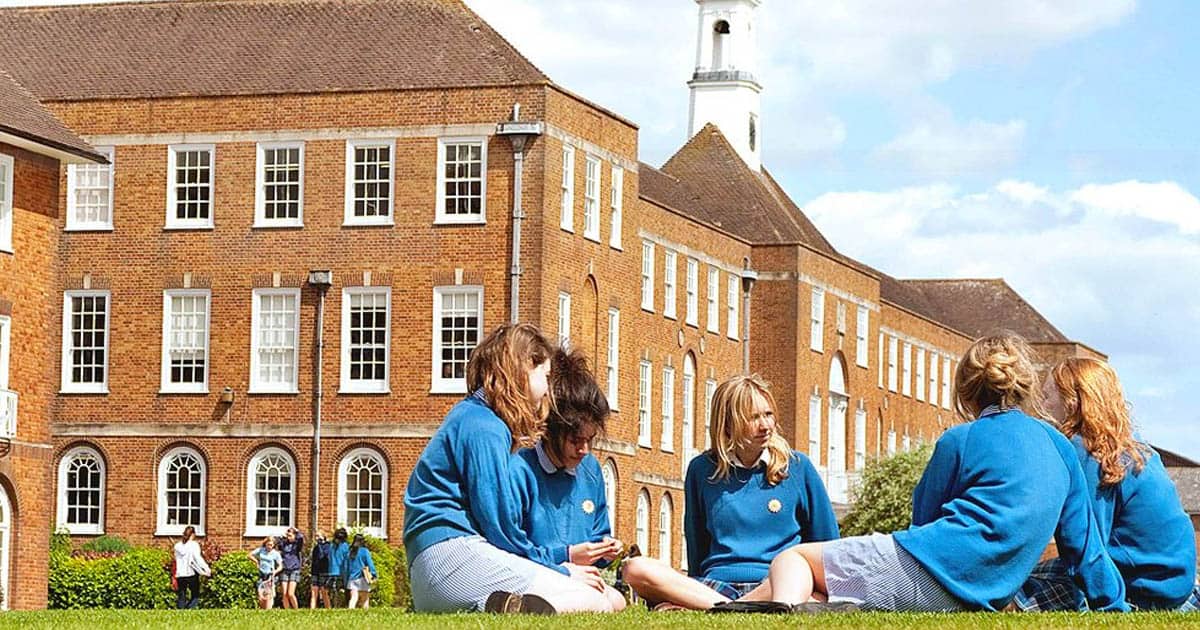 All-girls' boarding schools in the UK are world renown for their facilities and educational achievements. An all-girls' boarding school offers a selection of curriculum to help them advance on their education by focusing on subjects and activities that girls enjoy. Besides offering a safe and comfortable environment for students to focus on their academics and personal development without unnecessary distractions, they offer a plethora of activities such as development of science and arts to help you students achieve their aspirations.
Benefits of an all-girls boarding school in the UK
An all-girls boarding school has the benefits of letting girls grow in a comfortable, cohesive and healthy environment. With an all-girls school, your daughters will be able to study in a place free of feeling uncomfortable to ensure that they will be able to focus on their personal growth and achievement. Students will also be able to become more independent in a boarding school environment earlier in their education to prepare them for the real world.
All Girls Studying Environment
An all-girls boarding school provides a great learning environment where girls are able to enhance their skills in all facets of learning. Many all-girls boarding schools consistently place at the top of the league tables and is evidence that these all-girls boarding schools aid in students achieving their full potential. A wide curriculum offered at these boarding schools, ranging from subjects like Languages, Math and Sciences, to Arts and History. The wide array of subjects will enable your child to reach their best potential within a safe and secure environment without social pressures and distractions.
Accommodation
A girls' boarding school provides a comfortable environment for girls to board in single, double or en-suite accommodation. The high-quality environment will provide a safe and secure environment for girls to focus on their studies as well and enjoy their education. Each accommodation is usually divided into Houses, with each House fitted with a common room for a shared environment for studies and projects. There will also be a dining hall for students to share their meals, in which the will also have an opportunity to socialise with other students.
Co-curricular Activities
The co-curricular activities at an all-girls boarding school is also catered towards female students who wish to take part in a plethora of different activities. At an all-girls' school, they will be able to enjoy activities such as the drama and music lessons, as well as extra-curricular activities involving sports such as netball and lacrosse. They will also be able to focus on activities such as the Combined Cadet Force as well as additional science and technology clubs.
Socialising Aspect
One of the benefits of an all-girls' school also include a learning environment that enables girls to socialise freely with their peers and learn from each other. These safe spaces also will teach them how to deal with other members of the same sex within the school. The distraction free environment ensures that students to focus on their academics while developing interpersonal skills with the guidance of teachers and counsellors. However, all-girls' schools also do conduct inter school activities with other all-boys' schools for events and tournaments, which also gives them an opportunity to socialise with the opposite sex, but in a selected environment.
An all-girls school is one of the best places for your daughters to learn about independence and responsibility which they will be able to carry on into their later life, be in university application, or the adult working environment. This way they are able to develop a good sense of self and not face self-esteem issues in the future. Under the right care and guidance, students will be able to choose what works best for them and is best for parents to consult and find out what will be best for their child.
**
One of the best gauges when deciding where to send your child would be by their academic results. Here, we list the top girls boarding schools in the UK for the year 2018 based on the number of A* and A grades achieved for their A Levels.
Best Girls Boarding Schools in the UK League Table
The UK School League Tables are a good way for parents to decide on the type of school their want to send their children to, with girls schools being a good study environment for parents looking to give their girls that form of education. At Britannia StudyLink, we help parents find the best options to decide from,whether it be Top Co-Ed Boarding Schools in the UK 2018 or Top Boys Boarding School in the UK 2018. The A Levels A* and A Grades indicated below are the academic achievements for the year 2018.
Wycombe Abbey School – A* and A Grade: 85.60%
Wycombe Abbey is one of the UK's leading boarding schools and the top girls' boarding school based on academic results. The founding Headmistress, Dame Frances Dove, dedication to the pursuit of excellence and the development of each pupil's character and individual talents forms the foundation of Wycombe Abbey's long, distinguished history. This serves as a guide for the School even to this day.
St Mary's School, Ascot – A* and A Grade: 75.77%
St Mary's School, Ascot is a Roman Catholic independent day and boarding school for girls in Ascot, Berkshire, England. It is a member of the Girls' Schools Association. It was named 2015 "Public School of the Year" at the annual Tatler Schools Awards.
St Mary's School, Calne – A* and A Grade: 70.00%
St Mary's Calne is a boarding and day school for around 350 girls aged 11–18. The majority of girls are boarders. Surrounded by stunning greenery and Downs, the School is just a short drive away from Bristol and a few hours west of London. In a close-knit community, every girl has a Tutor and in the Sixth Form a Director of Study, to support and guide her through every stage of school life. They may obtain advice regarding organisational skills, subject choices at GCSE and A-level through to university application.
Downe House – A* and A Grade: 67.47%
Downe House School is a selective independent girls' day and boarding school in Cold Ash, a village near Newbury, Berkshire, for girls aged 11–18.
St Catherine's School – A* and A Grade: 64.66%
St Catherine's is an academically selective Church of England School with a strong focus on roundedness. It offers all its pupils access to a first rate education in the broadest sense. There are 900 pupils, aged 4 – 18, including some 260 in the Preparatory School, 160 boarders in the Senior School (from 11+) and 170 in the Sixth Form.
Badminton School – A* and A Grade: 64.02%
Badminton is a thriving day and boarding school which has remained at the forefront of girls' education in the UK for well over 150 years. Whilst the School retains a nationally outstanding academic record, its focus continues to be on nurturing the girls' natural curiosity and fuelling their passion for learning. Therefore, we select girls on their personal strengths and all-round ability, as well as their academic potential. It is a characteristic of Badminton girls that they are thoughtful individuals, able to evaluate information and decide for themselves. This approach extends beyond their studies and into the day-to-day life of the School, where girls are given a wide range of opportunities to grow, develop and express themselves in an enormous range of activities.
St Swithun's School – A* and A Grade: 63.03%
Located in Winchester, St Swithun's School has a long-standing reputation for academic rigour. Weekly and full boarding options are available at the School. Boarders at St Swithun's often comment that boarding is their favourite element of school-life. Full boarders make up just under a third of our boarders. A host of activities are offered at weekends. Boarders are expected to fully contribute to the School's boarding community and to seek to improve it for the benefit everyone.
Mayfield School – A* and A Grade: 62.50%
Settled in Mayfield, the School was originally founded in 1846 by Cornelia Connelly, a woman ahead of her time. In 1872 the School moved to The Old Palace of Archbishop of Canterbury. All Classrooms and facilities are situated on one site. The stunning medieval chapel that can seat every student is central to School's life. There are four boarding houses that are split by age. Approximately a half of all pupils board, and Saturdays are free. The School encourages girls to question everything and not to take anything for granted.
Headington School – A* and A Grade: 61.67%
Headington School is a short walk from central Oxford and highly accessible from the M40 motorway, the main A34 road and major international airports. The School is set on a secluded 23 acre site of green space and sports fields. The Prep School, a Victorian villa with woodlands and playing fields, is within the vicinity of the main school.
Benenden School – A* and A Grade: 55.99%
Founded in 1923, Benenden School lies in the heart of lush Kent countryside, with a vast 240 acres of field and forest in its possession. Roughly a third of girls are in the sixth form. There are six boarding Houses for 11-16 year olds (Echyngham, Guldeford, Hemsted, Marshall, Medway and Norris). The Sixth Form have their own Founders Sixth Form Centre, which is divided into four Houses (Beeches, Elms, Limes and Oaks).
Get A Free UK Boarding School Education Consultation Session