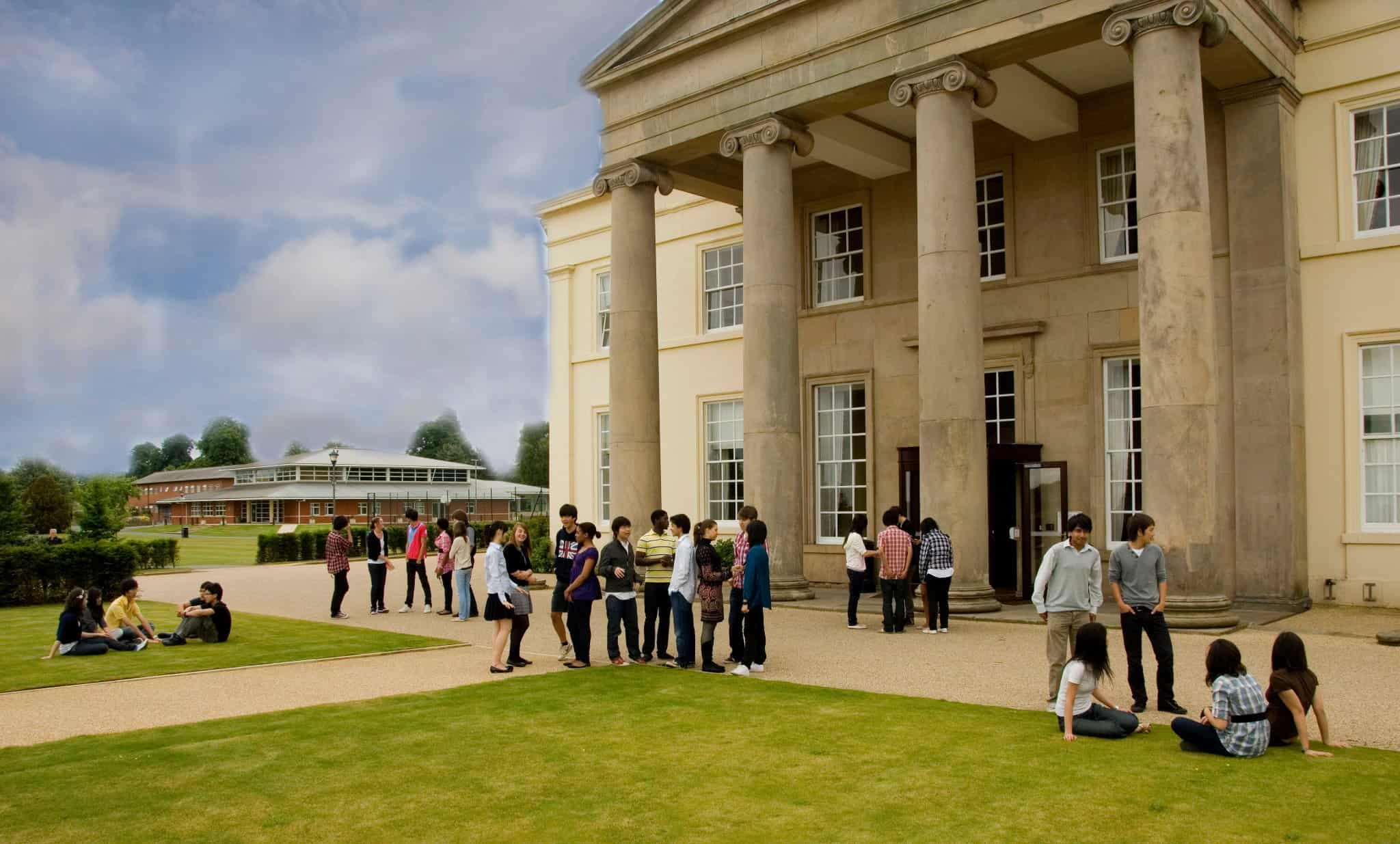 When sending your child to the UK, it is imperative to consider which schools are on the top of the league tables. With the many options of co-educational schools for parents to choose from, a good gauge for a co-ed boarding school would be how they place annually in the UK league tables. This list identifies the top 10 schools with the highest number of A* and A grades achieved by students attending these co-ed boarding schools in a descending order.
Best Co-Ed Boarding Schools in the UK League Table
The UK School League Tables are a good indication on how good a boarding school is; however, the league tables should not be the only indicator when it comes to deciding what is best for your child. There are many factors that also play a role in deciding what school you should send your child to. At Britannia StudyLink, we specialise in catering to this need by helping parents identify a school that will be best suited for your child as each school is unique and may be able to fit your child in the most perfect manner, whether it be  Top Girls Boarding Schools in the UK 2018 or Top Boys Boarding School in the UK 2018.  The A Levels A* and A Grades indicated below are the academic achievements for the year 2017.
A* and A Grade: 91.90%
Cardiff Sixth Form College (CSFC) is both a day and boarding school that is situated in Cardiff, Wales. CSFC has a high reputation of being one of the best schools in the UK league tables every year, complete with exceptional academics, state of the art facilities and extracurricular activities. CSFC also offers Study Camps and Summer Schools as extra facilities your child can explore.
A* and A Grade: 86.10%
Westminster School is an independent day and boarding school in London, England, located within the precincts of Westminster Abbey. Westminster School is one of the most prestigious academic school in the UK, having achieved the highest percentage of students accepted by Oxbridge colleges in recent years.
A* and A Grade: 85.38%
Concord College is an international and boarding school situated in the English countryside, just south of Shrewsbury, United Kingdom. 85% of students who attend Concord College are international students. The school's academic results almost always make the top 10 of co-ed boarding schools in the UK.
A* and A Grade: 85%
Queen Ethelburga's College is an independent boarding and day school located in York. Queen Ethelburga's Collegiate has been awarded the Healthy School of the Year in the 2016 TES Awards, as well as the Independent Schools Association Award for Outstanding Achievement in Sport 2015 and the Outstanding Progress Award at an Independent School at the Education Business Awards. Over 98% of Year 13 students left to go to the best universities.
A* and A Grade: 76.74%
Brighton College is renown as one of the UK's best co-educational schools, which take in day and boarding students. In 2011, it was named as England's Independent School Of The Year by The Sunday Times and it was awarded UK Independent School of the Year for 2014. The school also offers a speciality humanities course named Story of Our Land which teaches pupils on life skills course, which also includes a compulsory Mandarin class for all junior pupils.
Oxford International College
A* and A Grade: 71.43% 
Oxford International College is a private co-ed boarding school that is based in Oxford, UK. This college offers a range of courses including a 1 or 2-year A-level and GCSE course, with many tutors being former Oxford University students themselves. This will help prepare students who wish to apply to any of the Oxbridge Universities.
Abbey College Cambridge
A* and A Grade: 70%
Abbey College Cambridge is an independent college that is situated in Cambridge, UK. This college has a placement of 360 students, with the majority preparing for A-Levels. Classes here are not big, which enables students to get the optimum level of focus on their academics. Every year, many students progress to one of the top 5 UK universities, including Cambridge, Oxford, Imperial, University College, London and London School of Economics.
A* and A Grade: 66%
Wellington College is located in Crowthorne, Berkshire, which is only 30 miles from London. This college focuses on ensuring its pupils reach their potential with their eight core aptitudes, which are creative, logical, linguistic, physical, personal, social, moral and spiritual. Having roots with Christian foundations, Wellington College is open to all faiths and understands how faith can be integral to a student's journey.
A* and A Grade: 65%
Caterham School was founded as a family school with Christian values and is located in Surrey, South London. Caterham School is consistently listed as one of the top on the UK League Tables, with a majority of pupils taking 10 GSCE/IGCSEs. The school also offers up to 25 subjects for A Levels, with 90% of students being accepted into their university of choice.
A* and A Grade: 60%
The King's School is a selective British co-educational independent school for both day and boarding pupils in the English city of Canterbury in Kent. The pursuit of academic excellence is at the heart of everything the school does but co-curricular activities given equal weight and pupils have a 'rich' day.
There is a lot to think about when sending your child to a co-ed boarding school, and although grades are very important, a school's overall offerings should always be in consideration. Parents deciding to send their children to these schools should ask questions such as the schools' history of dealing with Malaysian students, if there a sizable Malaysian community in a specific school or city, what facilities the school offers, its academic offerings and extracurricular activities. Here at Britannia Study Link, we have an impeccable history of advising Malaysian students with their choice of the best co-ed boarding schools that is perfect for them. Call us today or enquire via e-mail to speak to one of our specialist advisors.